Rainy Day Hike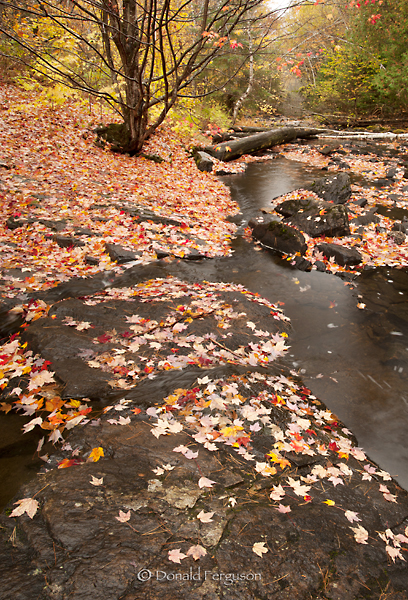 On a rainy day hike along the Track and Two Tower Trail I came upon this wonderful little spot where the rain,
the river and the leaves had conspired to create this beautiful moment in time. I didn't get any further along the
trail for another couple of hours as I photographed in this one spot. Two days later I returned on just a cloudy day,
but the rocks and leaves were dry and the scene couldn't come close to what it had been before.
…
Track and Two Tower Trail, Madawaska River,
Algonquin Provincial Park, Ontario.